Often, it takes many more interactions with a brand before we warm up, become intrigued, and click through to purchase. Those various stages are called the conversion funnel.
Think about the last time you learned about a new brand and its products. Was it through a friend's recommendation or an attention-grabbing social media ad? Did the mention of a cool brand pique your interest? You probably didn't race to get your credit card out of your wallet immediately without wanting to learn more. A lot more.
Research is a huge component in deciding to purchase from an ecommerce brand. About 81% of customers say they conduct online research before purchasing. Gone are the days of buying something on a whim. Instead, every purchase we make online is now a carefully thought out process to avoid buyer's remorse. As potential customers become more informed and cautious than ever, building a solid conversion funnel is critical for the longevity of your ecommerce business.
What Is a Conversion Funnel?
A conversion funnel, also known as a sales funnel, is the path a potential customer takes once they learn about your ecommerce brand.
Ideally, a customer will go from becoming aware of your brand to desiring your product or service to converting into a sale. Optimizing your conversion funnel and improving your conversion rate can mean more sales for your bottom line (and more repeat customers).
This funnel is split into three main components:
Top of funnel (TOFU): Potential buyers are interested but don't know much about your business yet.
Middle of funnel (MOFU): Potential customers become engaged in learning more about your ecommerce brand and competitors with similar offerings.
Bottom of funnel (BOFU): This is when the conversion process takes place, and your potential customer takes the desired action (e.g., download your ebook or purchase your product).
If we haven't lost you already with all the acronyms, here's a handy breakdown of a general sales conversion funnel:
An optimized sales funnel will allow a buyer to travel through these stages with little confusion or obstacles. Instead, they'll end up at the bottom of the funnel if they are considered qualified leads. If you find that your ecommerce business does a great job of attracting brand awareness but are frustrated about why that awareness doesn't translate into paying customers, there may be leaks in your sales funnel.
The good news is—if you are running an ecommerce business—you may already have some funnels in place. If your social media ad takes a visitor to a landing page, you are one step closer to getting them to the middle of the funnel. And if you send out cart abandonment emails to those so close to confirming their order, you are already taking action to take care of the bottom of the funnel and maximizing your conversion rate.
Before we start tinkering around with conversion funnels, it's helpful to look at your current conversion rate, so you have a benchmark to work with. An easy way to calculate your conversion rate is to take the number of people who purchased your product or service and divide it by the number of people who visited your website.
For example, if five people purchased your product this month and you usually get 100 website visitors per month, your current conversion rate is 5%.
The Five Stages of a Conversion Funnel
Let's take a closer look at the conversion funnel, shall we?
1. Awareness stage
Whether a potential customer finds you through social media or through Google search (since your organic SEO is awesome after following the tips in our beginner SEO guide), this is your ecommerce business's first impression.

High-quality images and videos are a great way to capture someone's interest on social media. Having a catchy hook can make your TikTok video go viral. Education is key if your product is innovative and there's nothing else like it on the market right now. Having an SEO-optimized blog can be a helpful resource for educating customers.
Ecommerce tip: At this stage of the marketing funnel potential customers will be searching for "Your Brand Name" or "Your Brand Product Name" to learn more, so make sure to include those words in your copy.
2. Interest stage
Your first impression is solid, and now a potential customer wants to learn more about you. They are now taking a closer look at your website and social media accounts to learn more. Indicate the issue you are trying to solve on your product pages and use bullet points to highlight the main selling points (e.g., free shipping). Is your copy catch and clear? Is it easy to understand and skimmable?
3. Desire stage
Once the buyer reaches the middle of the funnel and grows more tempted, it's time to drive the message home. Videos of your product make it easier for them to visualize using the product themselves in real-life scenarios. Also, stellar reviews and positive testimonials on community forums will help ignite their desire and make them feel safe and secure in their decision-making process.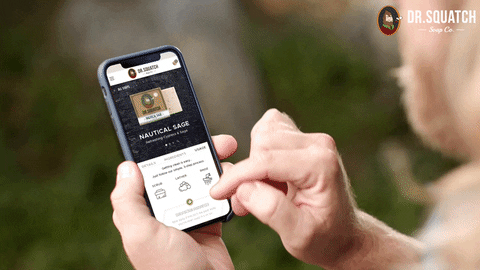 4. Conversion stage
When a buyer reaches the bottom of the funnel, it's time to do a walk-through of your checkout process. Are there any barriers stopping the customer from adding to their shopping cart? What is your cart abandonment rate currently? These obstacles can be technical or intangible. If the "add to cart" button disappears on your mobile site, it's time to discuss creating a less disruptive checkout process with your developer. Or it could be the high pricing that will get a potential buyer spooked.
5. Re-engage stage
Don't stop interacting with your converted buyers. Give them the incentive to subscribe to your mailing list or retarget them through ads. In general, it costs less to re-engage an existing customer than to acquire a new customer, so don't neglect the customer list you've been building. Ways to re-engage can include loyalty programs or a subscription model to replenish items regularly. Greenhouse Juice does a great job of offering customers the option to subscribe and save. They also give customers the choice of their desired frequency for ongoing deliveries.
How to Create a Sales Conversion Funnel in 9 steps
Now that we've learned more about the stages of a conversion funnel, here's a step-by-step guide on how to create a sales funnel for your own ecommerce business.
1. Map out an ideal buying process
Write down the number of steps and pages you want your customer to visit before adding an item to their cart. Then look at the User Flow page in Google Analytics to see where customers are going.
Are most customers coming to the homepage, landing on the best-seller page, and then converting?
Are they having trouble finding the product they are looking for?
Is there a high drop-off rate?
Is your navigation bar user-friendly and allows visitors to sort by category, color, and common issues?
2. Set up your conversion goals in Google Analytics
Setting goals in Google Analytics will allow you to track specific pages on your website and tell you if they are achieving the outcome you are expecting. For example, if you see a lot of traffic to your newsletter sign-up page but not many people hitting the subscribe button, you may need to redesign the page to incentivize visitors to subscribe. These metrics are a great way to showcase what's working and what needs improvement.
3. Build interest through content marketing
Content creation on multiple platforms is key. Create Youtube videos, Instagram infographics, and blog posts about your product, especially if customers feel unsure about the product's price tag. Brands like Dyson do a great job of showing how the product can be used by creating informative videos on their product pages and allowing customers to see the product in action.
4. Identify leaks in website conversion with heatmaps
A visual way to see any leaks in website conversions is to invest in a heat mapping tool like HotJar or a Shopify app like Lucky Orange to understand customer behavior.
Heatmaps analyze a web page, show you all the "hot spots" on a page, and if customers are scrolling to the bottom. If customers aren't clicking through on an essential element on your landing page, it's time to do some design tweaks on your ecommerce site.
5. Optimize for conversions
Make your landing pages visually appealing and the copy clear and concise. Chunky paragraphs do not bode well with a low attention span, so you are better off using colored blocks or bullet points to convey your value proposition.
6. Consider creating additional offers
Cater to different types of audiences. You could offer a welcome discount at the top of the funnel and a last-chance email at the bottom so customers feel compelled to add your product to their shopping cart.
7. Determine the best sources of qualified leads by analyzing conversions
Take a look at your referral traffic in Google Analytics to see if there is a particular channel that's doing an incredible job of raising your conversion rate. The success of a marketing channel can tell you a lot about your customer.
If your TikToks are consistently driving conversions, perhaps it's time to invest more in social media and video creation. And if the bulk of your customers are searching for keywords your site ranks highly for, it might be worth doing more SEO work.
8. Use automation to keep leads in your funnel
There are many marketing tools you can use to drive leads down to the bottom of your funnel. Custom email flows can take potential buyers through the journey. They can learn more about your product before you offer them an exclusive promo code for a short window. You can also set up customer support chat automation for inquiries on your social channels.
9. Earn repeat customers
Incentivize your customers with promotions, discount codes, and loyalty programs, so they gravitate towards your ecommerce brand over your competitors. A customer that feels valued and cherished will be more loyal in the long run.
Ask yourself: In what ways can I build trust with my target audience? Your customer retention rate is a metric you will want to keep a close eye on. How many customers are becoming repeat customers?
How to Optimize Your Conversion Funnel at Every Stage?
Now that we've gone over a step-by-step guide on creating a funnel, here are some ways to tweak your existing funnels if they are not up to par with your business goals.
TOFU: awareness phase
Evaluate your visuals and multimedia assets. Is your logo outdated? Are your visuals not high-res enough? Is your color palette aesthetically pleasing? Is it easier to discover your site through organic search?
For example, look at your site on Google Search Console to see how many impressions and clicks you get for keywords related to your brand name or product. If you want results fast, consider adding more to your advertising budget so you can get in front of new customers faster.
However, for the long term, you'll also want to consider what organic SEO strategies you can implement, such as starting a blog to help you rank more highly for your target keywords.
Tools to consider: Coolors, Canva, and SEO tools like Ahrefs or Semrush
MOFU: consideration phase
Customers at this stage need help with the decision-making process. If they are consistently comparing your brand with a competitor, consider creating a landing page showing your superior product. Offer tons of social proof, such as online testimonials that reaffirm this purchase is good.
If you find customers are buying but not enticed to give feedback, consider adding a percentage off their next order or a gift with purchase to generate more online reviews.
Tools to consider: Review apps like Yotpo or Okendo, and Google Optimize for A/B testing landing pages.
BOFU: conversion phase
Test, test, test your checkout process! Do a walkthrough as if you are a new visitor to the site. Pay attention to the number of clicks it takes to add to cart and if there are any roadblocks along the way.
Slow site speed and issues with your mobile site can be major turn-offs. You don't want customers to wind up at a dead end (aka a 404 page) that can contribute to a high bounce-back rate.
If you're selling a product with a high price point, consider offering alternative payment solutions that allow customers to pay in interest-free installments.
Tools to consider: Google Mobile Friendly Test, PageSpeed Insights, and payment solutions like Klarna, Sezzle, and Afterpay
Make the Most of the Conversion Funnel to Get More Sales
Now that you understand the customer journey a bit better, it's time to optimize your conversion funnels. Customers at different stages of the funnel have different needs and interests, but paying attention to any leaks in the funnel and conducting regular A/B testing can allow you to see what's helping or hurting your conversion rate. It may be as simple as a copy tweak for your call to action (CTA) or revamping your main navigation.
Focus on minor tweaks: These small changes can reap big rewards. And who knows? Maybe next time, you'll finally see that long-time website visitor press "add to cart."
Don't forget to subscribe to The Ecomm Manager newsletter to get more ecommerce marketing strategy insights.
More great ECM content: